Episode 40: A Pain in the Neck
Listen to the Episode Below (11:41)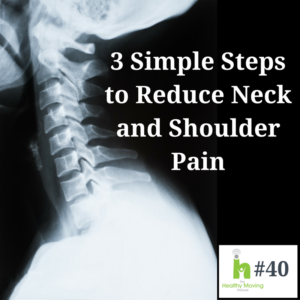 This episode is all about neck and shoulder tension. If you ever experience a literal pain in the neck, I have three little known tips for easing your discomfort.
Want even more support to reduce your neck and shoulder tension? Check out the my free Neck & Shoulder Mini Class here.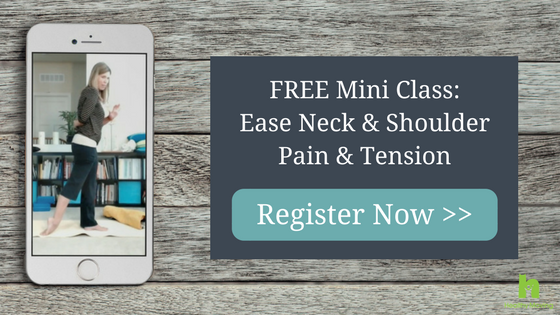 Show Notes
Here's an infographic with the tips from today's show. Enjoy!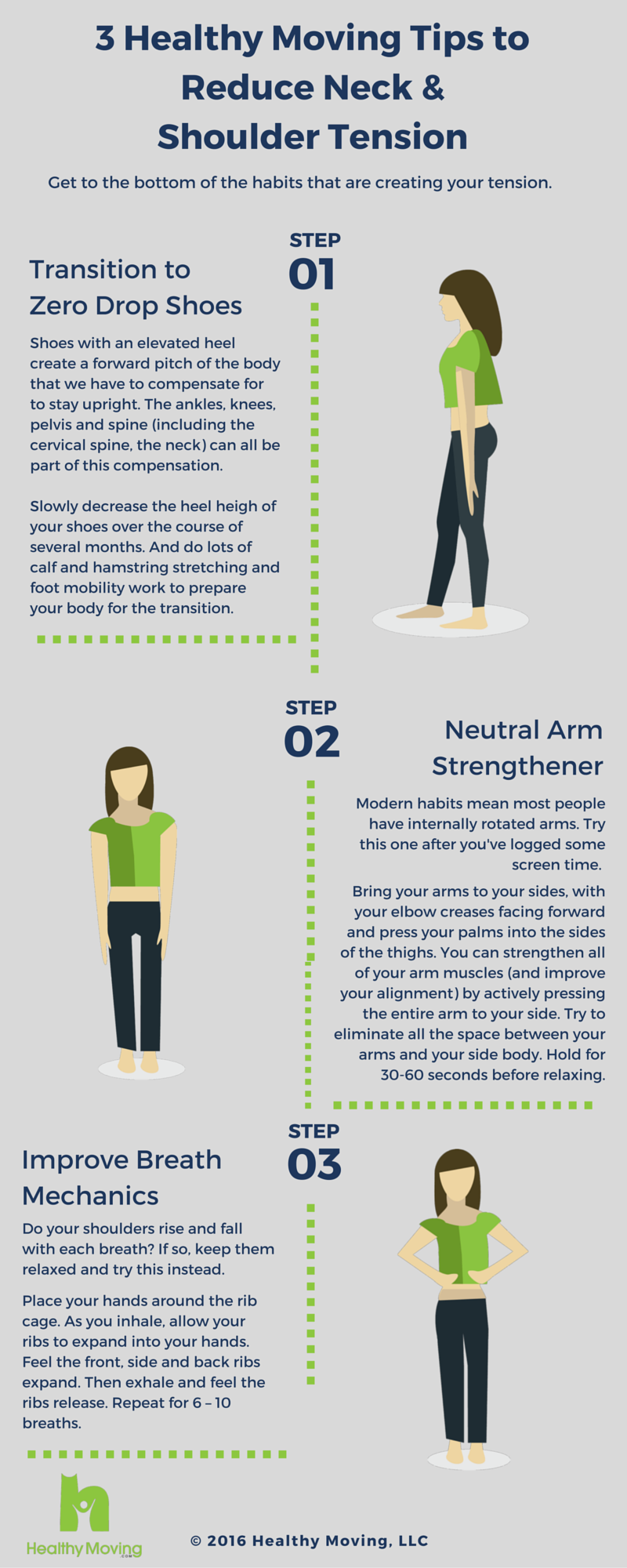 Do you love The Healthy Moving Podcast? Be sure to subscribe, rate and review over on iTunes.