If you are not as healthy as you'd like to be, and you continually beat yourself up over not getting enough exercise, or maybe you exercise but you aren't happy with the results…then I can help!
Hello! I'm Jen Hoffman. I'm a Certified Personal Trainer-Restorative Exercise Specialist™ (CPT-RES™) and Registered Yoga Teacher (eRYT-500). I've worked with thousands of students and clients, and I have seen first-hand what works and, quite frankly, what doesn't work.
I built Healthy Moving to provide you with the information, tools and resources you need to make lasting improvements to your health and wellness, so you will FEEL amazing in and about your body! (How you feel is, after all, the earliest indicator of your health at the cellular level.)
Everything I teach is based on one crazy (but totally logical when you think about it) truth. You don't need to "exercise."
Your body is not shaped by what you do three to five times a week in the gym. Your body is shaped by how you move, and the positions you are in when not moving, all the time.
So, to really improve your health and wellness, you have to begin to pay attention to how you are moving and positioning your body all day long. You have to learn to weave Healthy Moving into the fabric of your day. 
And that's exactly what I want to teach you to do! And the best part…you don't need any extra time for this! You can get the movement your body needs while you live your life.
Sound good? Click the button below to get started by signing up for my FREE "No-Time Exercise Solution" class. I'll show you why exercise doesn't work, and what you should be doing instead. (Plus, I'll convince you that your body is AMAZING!)
A Little More About Me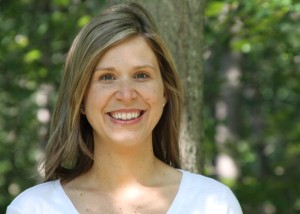 When I'm not teaching, podcasting or speaking about Healthy Moving, I'm probably hanging with my family. My husband and I are both entrepreneurs. We have three amazing kids, and we homeschool (in a Waldorf-inspired way). So our days are full!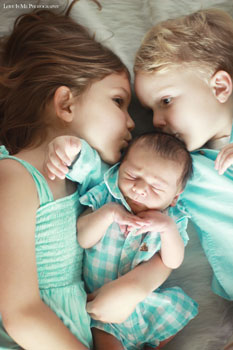 When we aren't at home working and schooling, you can probably find us on a family walk. We live just outside of Walt Disney World in Central Florida. (If you come to see the Mouse, and want to meet up let me know!) If you're dying to know more, here are three more facts about me:
I was run over by a car (a Suburban actually) when I was five years old. (Though I struggled with complications from that accident for decades, I'm happy to report that the scar on my ankle is now the only evidence that remains.)
All three of my kiddos were born in very different births. (My first was footling breech, so I had a c-section with her. I had a hospital VBAC with my second. And a home VBAC with my third. I am so grateful for each of those unique experiences. Wouldn't change a thing!)
I'm a recovering bean counter. I worked in public accounting for over ten years. I'm probably one of the only health and wellness professionals that uses spreadsheets to plan classes and programs.
I am a body nerd and love hanging out with other body nerds to learn and grow even more nerdy. I am a CPT-RES and eRYT-500. I am a member of the International Association of Yoga Therapists and a certified Restorative Yoga Teacher.
Get started with me right this second by registering for my FREE class today!