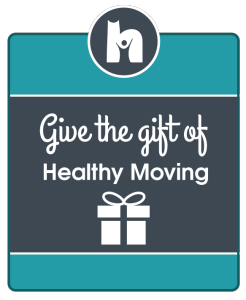 Healthy Moving Classes & Programs are available via gift certificate. You select the amount you would like to give, and the recipient can apply it toward the purchase of any Healthy Moving class or program. We will send you a downloadable gift certificate and validation code upon purchase. Simply select the add to cart, and we will send you over to PayPal for payment.

Frequently Asked Questions
Do I have to have a PayPal account to purchase a gift certificate?
Nope! Simply select the link that says "No PayPal account? Pay using your credit or debit card" under the PayPal login section.
How does the gift certificate work?
When your payment is complete, you will receive an email with both a printable gift certificate link and a validation code. It is important that you write that code on the gift certificate. Upon receipt of the certificate, your loved one will email us that code and we will set up their membership account right away.
Have other questions? Feel free to email billing@healthymoving.com.