Episode 50: Movement in the {Homeschool} Classroom and Beyond
Listen to the Episode Below (31:13)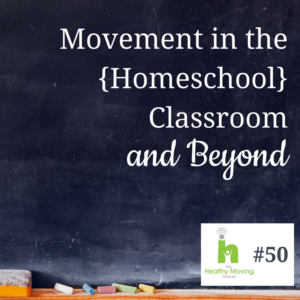 When I was in school, learning and movement were separate parts of the day. Movement happened primarily on the playground. In classrooms, we were taught to sit still and pay attention. But, a growing body of research is showing the power of integrating movement in the learning process.
In today's episode, Jean Miller, of Waldorf Inspired Learning, joins me to talk about the connection between movement and learning. As two homeschooling moms, we'll share how and why we try to make movement a part of our homeschool day.
But, the lessons in this episode extend way beyond the home (and even traditional) classroom. Anyone looking to improve their creativity, comprehension, retention and problem-solving skills will be benefit from listening.
And, in the Community Insight Segment, Jean will talk about how weaving more movement into the fabric of her day has helped to both ease and prevent flare-ups of her autoimmune disease. We'll share a simple shift you can make to how your arms move as you walk that can help improve your breathing and strengthen your upper body.
Join me for this free class to learn four things you should teach your kids to promote lifelong health and wellness!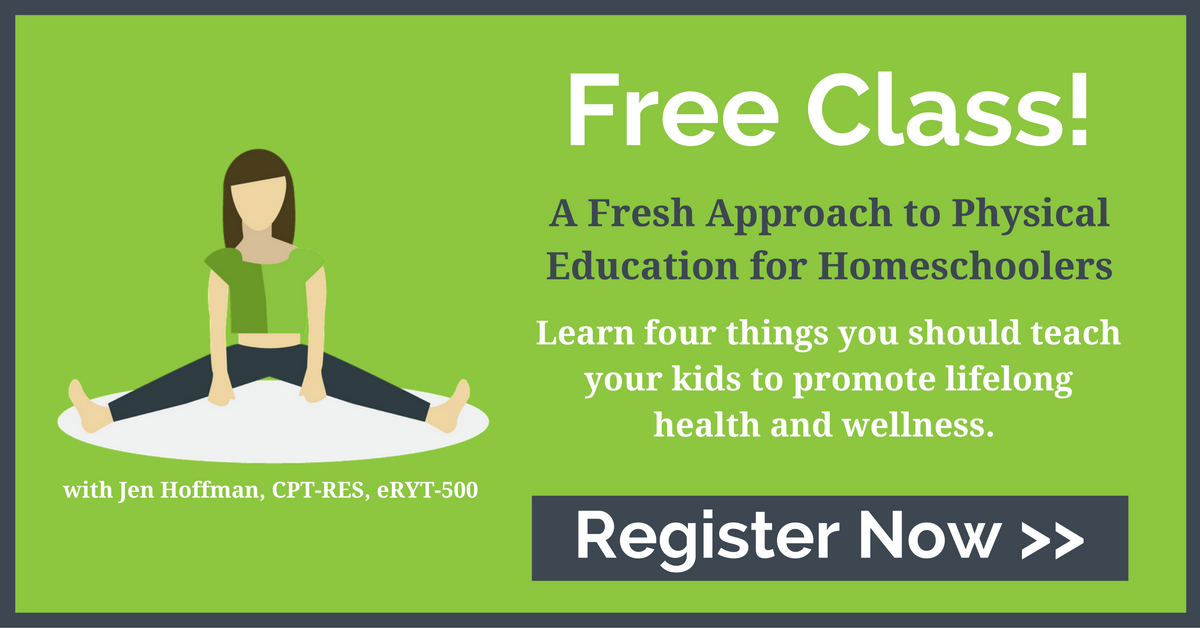 Show Notes:
My guest today is Jean Miller, a mother of three, a longtime homeschooler, and the founder of Waldorf-Inspired Learning. Her passion is to help homeschooling Mamas weave the arts (including movement) and nature into their lessons. Want more ideas? Check out this post: Movement Games. You can visit Jean at www.waldorfinspiredlearning.com.
Links Referenced in the Episode:
Links for Further Reading on Movement and the Learning Process:
Do you love The Healthy Moving Podcast? Be sure to subscribe, rate and review over on iTunes.
Disclosure: This post contains affiliate links. An affiliate link means that if you click through and purchase an item I have featured, I may receive a commission on the sale. You would never pay more for for the product, the commission comes from the regular retail price.